I start here and head up towards the roundabout…


Then I go uphill for a bit, ooh it's overgrown since last time!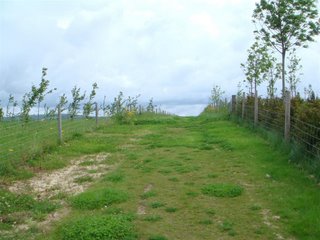 Then it's along towards the noisy bleeting sheep.


Hello lambies! I can usually get quite closer before they all scarper back to their Mums.


Then it's back downhill…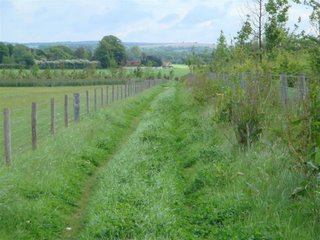 And round the corner, bit muddy today but a skylark kept me company with its lovely singing…


Then it's uphill towards the pub Mmmmm beeer. It was so overgrown! Ouch my leggies!


Onto the road now, past the garage…


Hello Rolls Royce, giveusalift!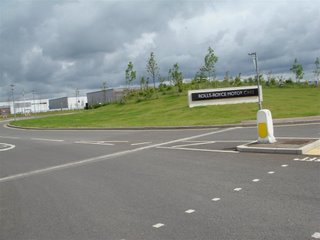 Underneath the aeroplanes from Goodwood…


Along the road next to some houses hoping to see the kittykat that's often sunning itself but he was obviously (and wisely) tucked up inside…


Oooh final stretch now, uphill on the last bit of road…


I can see my car in the distance! Oh sweet car, saviour of my legs! (I tend to get a bit emotional this close to the end)


Not.Far.Now…


And colllappppssee